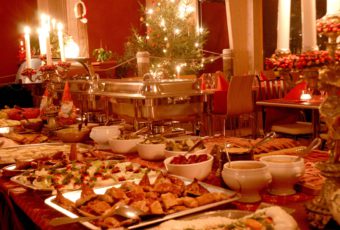 Welcome to enjoy a classic Christmas dinner  on the island of Brännö!
The sea surrounds us and the rocks have taken on it's winter attire. We have lit the fire and offer everything a classic swedish christmas dinner should offer. During the dinner, enjoy a atmospheric music entertainment.
Our christmas weekend package includes:
– Accommodation in a double room at Pensionat Baggen or at the Inn
– Lovely breakfast buffet
– Christmas dinner with glögg
Price: 1165 kr per person for an overnight stay at Pensionat Baggen
or SEK 1,365 per person for an overnight stay in one of the guest rooms of the inn
Enter "Christmas weekend" under the message in the booking form
Unfortunately, we currently have a technical error on our booking form, please email directly to bokabaggen@brannovardshus.se with your request.