Restaurant
The Inn is located in a charming old building dating back to the early 1900s. It used to be the home of a pilot, who helped navigate ships through the archipelago to the port of Gothenburg. The intimate rooms are still reminiscent of times gone by with family portraits and photos of ships and pilot boats.
Whether you would like to celebrate a birthday, a wedding, a company anniversary or just want to enjoy a festive dinner, you are guaranteed a wonderful and pleasant experience at the Inn.
Surrounded by the sea, we love to have fish and seafood on the menu.
If you pre-book, we serve our popular seafood boxes. They are filled with prawns, crayfish, clams, seafood pâté, salmon and mackerel. Complimentary sauces and bread are also served with the boxes.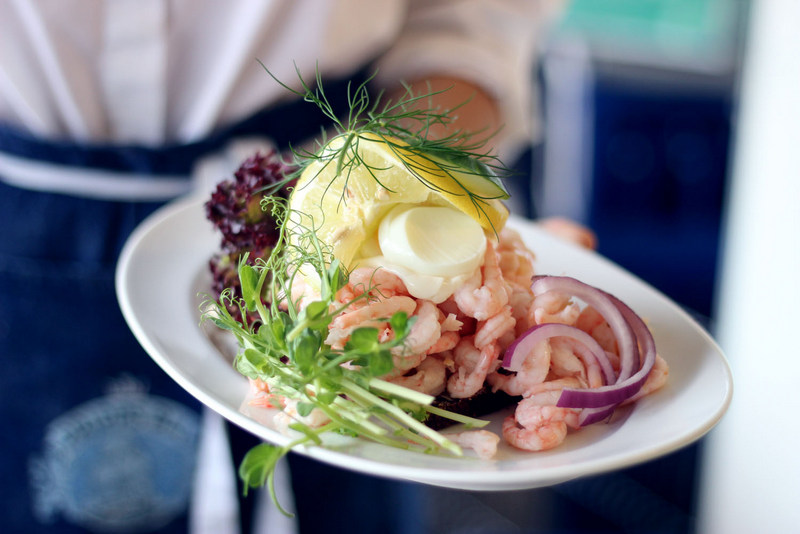 If you prefer something lighter there is also a selection of sandwiches and Danish pastries made in our own little bakery!
On our beautiful outdoor terrace you may enjoy a glass of wine or why not try our own beer –Brännöl.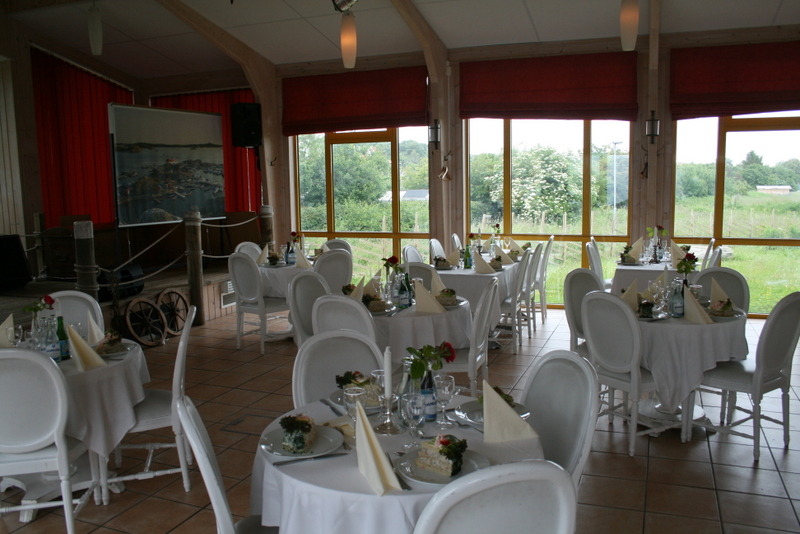 Our newly built Glass Pavilion can accomodate 100 seated guests. The possibilities are endless if you would like to host a party here.
The venue is equipped with sound and stage lighting and various musicians perform here several times a month, throughout the whole year.